AN AUTOMATED WORKSTATION OF AN OCEAN ANALYST
It solves the objectives of marine hydrological forecasts:
Short-term forecasts and nowcasting
Long-term forecasts
Super long forecasts
Short-term forecasts
An automation workstation of a hydrologist forecasts:
The height of wind waves and of swell waves on both separate sections of the coastal area and on separate areas of the sea or ocean
Wind-surge level fluctuations with the time of occurrence of extreme levels
Standing water level at certain points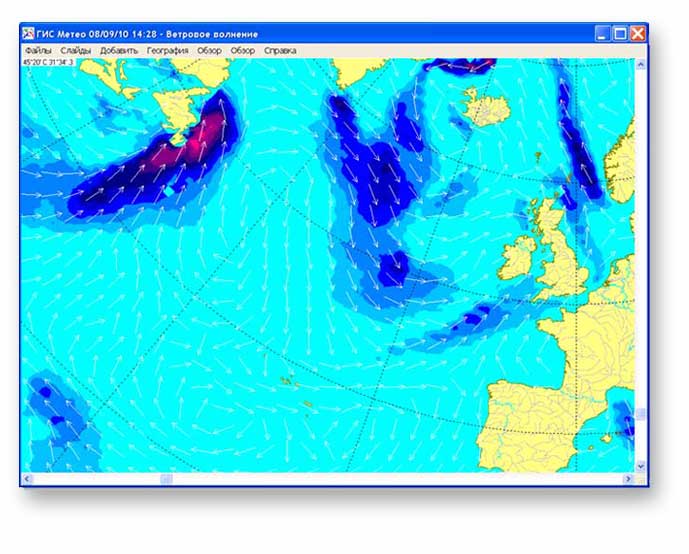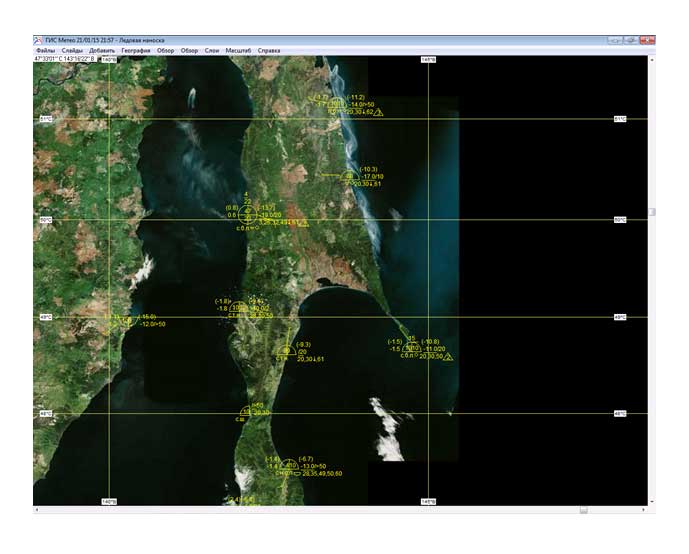 Long-term forecasts
It forecasts:
Ice conditions on specific areas
The position of the ice edge and borders
The direction and speed of drift-ice
The water temperature at various depths
Thermocline depth
The speed and direction of currents on certain points or areas of the sea (ocean)
MODEL CALCULATIONS
GIS Meteo Ocean software uses the local model's calculations of the water surface within the coastal area and surge sea level fluctuations.
INTERACTION WITH an automated workstation of a forecaster-analyst.
GIS Meteo OCEAN software produces maps and charts of surface analysis as well as surface wind forecast charts prepared by GIS Meteo software.